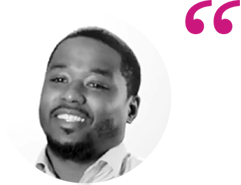 Your voice is always heard no matter what level you're on. To be able to get your voice heard in a big company like this is something to truly appreciate."

Justin, Senior Business System Analyst
Superior is a wonderful place to be! They encourage everybody to grow and learn, and you continue to be challenged every single day."
Jennifer, Sr. Care Manager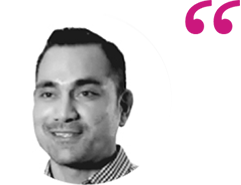 Superior is one of the best places to work for because it gives me an opportunity to support Texas communities. We help members get their benefits, but we also go beyond that, allowing us to make a real difference in their lives."
Jorge, Senior Director, Foster Care Operations

At Superior HealthPlan, your innovative thinking and passionate customer service can help us continue to be a statewide leader in healthcare. When you join Superior, you'll become part of a team that supports more than 1.7 million people across Texas. Here, your skills, your passion and your vision can make a difference every day. So, if you're ready for a career built around helping others, this will be your purpose at work.

Austin-based Superior HealthPlan is a managed care company that employs 3,700 people across eight Texas offices. Superior is a wholly-owned subsidiary of Centene Corporation, a leading healthcare enterprise that is committed to helping people live healthier lives. Beginning in 1999, Superior now offers nine unique products to more than 1.7 million members across all 254 Texas counties. Since serving our first members, Superior's purpose of transforming the health of the community, one person at a time, has remained unchanged. We do this through our three brand pillars:

Focusing on the Individual. Whether it's help navigating the healthcare system, support managing a chronic condition or providing the tools and information needed to make healthy decisions, we empower members to build healthy habits that last a lifetime.

Whole Health. From physical wellness to mental health, our programs help members access the personalized help they need to help them reach their health goals.

Active Local Involvement. Through volunteering and fundraising efforts, we support organizations in our own backyard, helping our neighbors build a stronger, healthier future.